The questions everyone asks… Who is Leroy?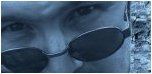 I'm an artist from Montreal; I've been on stage as a dancer, actor and singer. It wasn't until 1999 when I bought my first digital camera that I found my true calling as a photographer. Since then I have been taking pictures of some of the most beautiful women from around the globe and sharing them with you on my website.
Where do you find your models?
Believe it or not for the most part they find me. Most of the women I shoot find me through word of mouth referrals from other women I've shot. Women come to my studio and ask me to photograph them naked, that digital camera I bought back in 1999 was the best investment I've ever made!
How can I get in contact with you or one of your models?
You can email me at leroy [at] leroysgirls.com with any questions or comments you may have. I do not give out any personal contact information for any of the women on my site, sorry.